Training Device, Enemy Deception, and Strategic Defense
Raven Aerostar's inflatable military decoys defend and protect the modern warfighter. Intended to mimic highly sophisticated military weapons and equipment, our inflatable decoys deceive, distract, conceal, and protect.
Effective and affordable, these decoys can also be used as training aids. Virtually any aircraft or vehicle can be replicated as a turnkey solution that is easily deployable and operational within minutes.
FEATURES AND CAPABILITIES
ESTABLISHED UNITS
Ease of Operations
Aerostar's military decoys are lightweight, compact, and quickly assembled or disassembled.

Video: Military Decoy Setup (T-72 Tank) 
Setup personnel: 1
Elapsed time: 13 minutes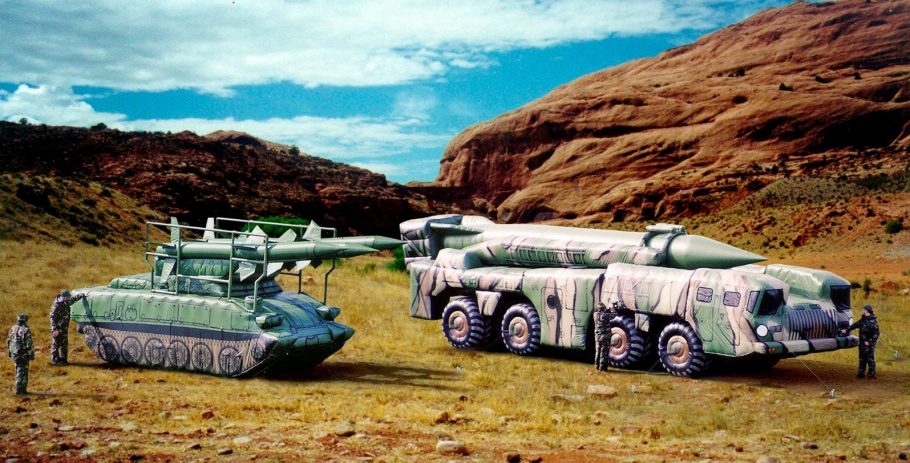 CONTACT US
We look forward to partnering with you to solve great challenges